Living In Pearl
"The City Creating Its Own Future" isn't just a slogan; it's a way of life in the City of Pearl. Pearl is a great place to live not only because it offers superior education opportunities, a strong economy and progressive local leadership but because of the drive and determination of her people.
Pearl is an ideal location with easy access to other parts of the state and nation. Interstate 20 and Interstate 55 known as "The Crossroads of the South" intersect in western Rankin County near Pearl. Interstate 20 serves the City directly and provides an excellent transportation link to the east and the west coast. Interstate 55 provides an interstate route southward to New Orleans and northward to Memphis, St. Louis, and eventually Chicago. Highway 49 is also an important transportation route. It intersects interstate 20 in Pearl and provides a direct route to the Gulfport/Biloxi/Pascagoula MS.
The residents of Pearl are unified in their efforts to make this city the best it can be through a wide variety of religious, recreational and business opportunities.
Pearl has come a long way since its incorporation in 1973. So do not be surprised to see her climb even higher in the future.
Map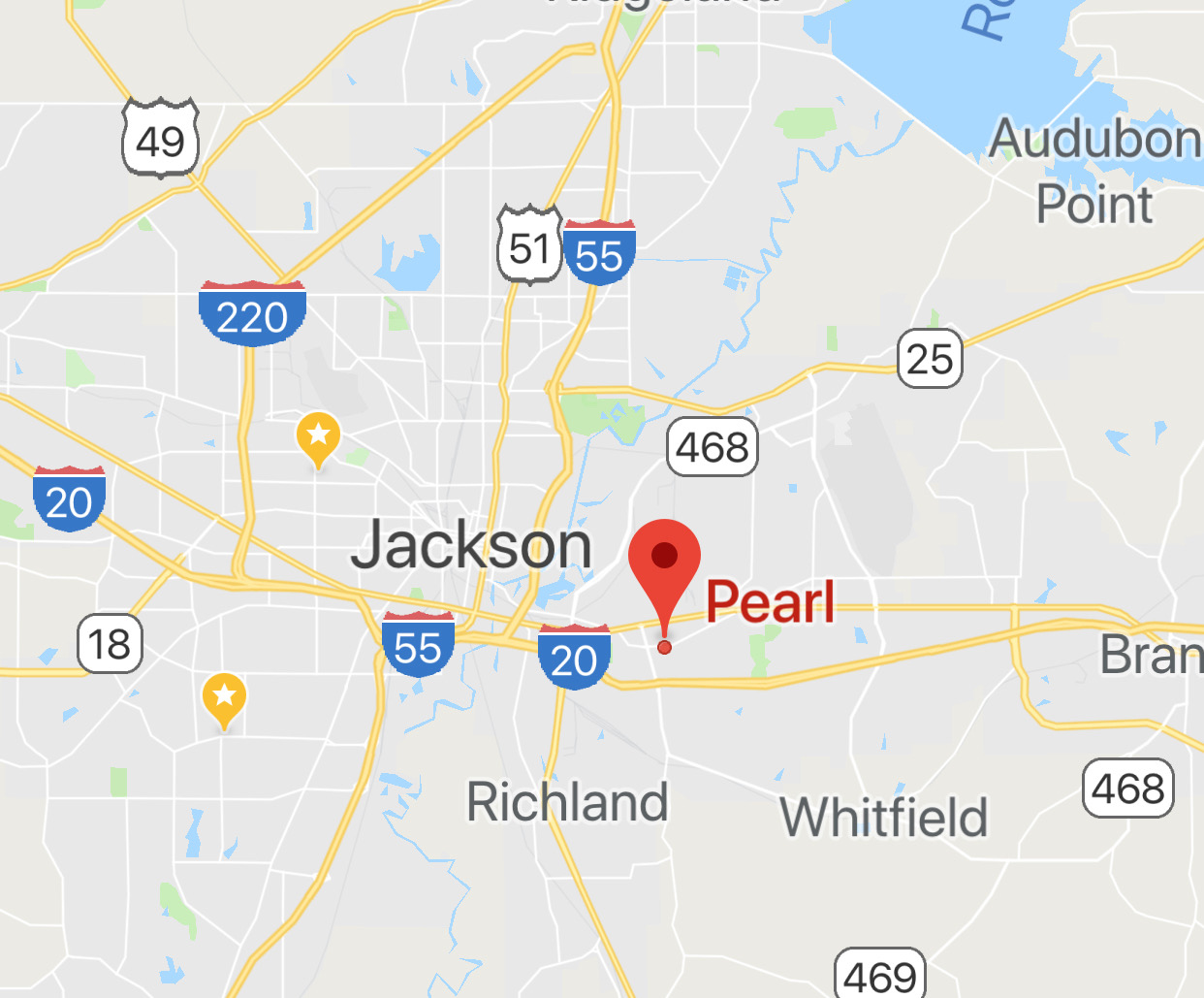 Schools